About Me
---
I have been so fortunate to be active in my community and serve on committees with so many friends. The opportunities have been so rewarding, getting to meet new people and learn new things. I truly enjoy helping others find their new home, whether if it's in Oregon or out of state. Having been a resident for nearly 35 years, I know that I have such a unique experience to share living in Oregon and all this local area has to offer. I hope to share that experience by helping you and your family with your real estate needs.
As a John L. Scott broker, my mission is transactional excellence and client satisfaction. That means I work tirelessly to make your home buying or selling process as efficient, stress-free and lucrative for you as possible.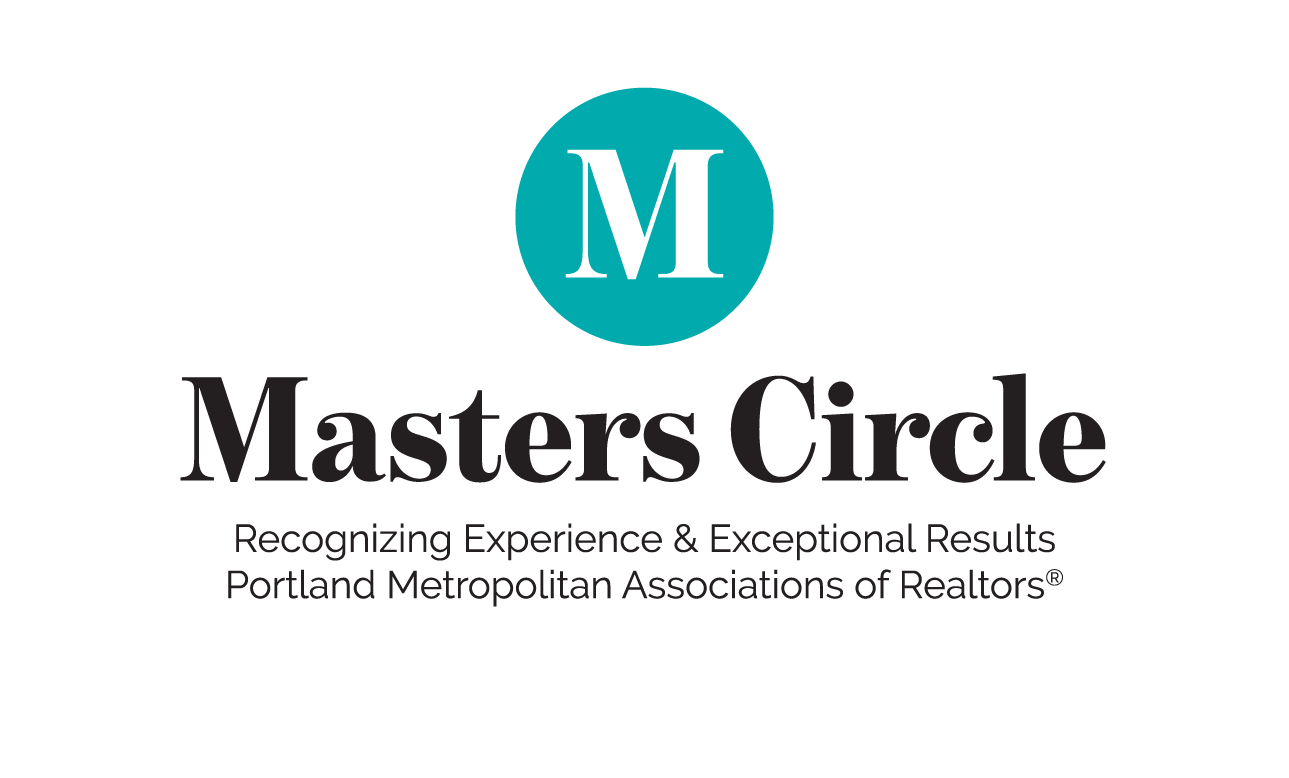 Experience:
My real estate business specializes in the geographic areas of Lake Oswego and the Portland Metro Area. Having been an investor in the real estate market since 1982, I have an expansive portfolio in both commercial buildings and residential homes. My interests have always been in the direction of design and environments, which inspired me attend Michigan State University to pursue a BA degree in Interior Design and Business, accompanied with a MBA. Today, I continue my education with real estate related classes year round to stay current in the market trends and programs that enable me to provide up-to-date information and service to my clients. Throughout my real estate career, I have become credentialed among the ranks with, CRS, ALHS, SFR, and NCIDQ. Within the ranks of my company, John L. Scott Real Estate, I have been the recipient of the President's and Emerald award through 2010-2016. I am currently a Diamond PMAR Club Member and am a member of several other Real Estate organizations.

Having spent 18 years in the International Business markets in the field of Commercial Furniture, I have gained extensive knowledge in the management of global teams. I have been involved in Washington DC with the Department of Commerce where I was appointed to the International Trade Affairs Committee for consumer goods. The wealth of knowledge that I have accumulated during my time in international business has not only strengthened my real estate business, it has subsequently allowed me to develop a strong sphere of contacts that I am able to use to connect my clients with.

Community Involvement:
Being active in the community I important to me. While Living in Lake Oswego: I have been on School committees, Art Council Board, Lake Oswego Historic Board, Chamber of Commerce, National Charity League and Volunteered of was Chair for MANY events!

A present or past Board Member with the Friends of Timberline, the Karen Gaffney Foundation, and the Lake Oswego Arts Council.

I am also a volunteer with the Oregon Health & Science University's Doernbecher Children's Hospital, Historic Agriculture trail signs in Lake Oswego and West Linn, Down Syndrome Network of Portland, and Mt. Hood Meadows Children's Ski Program.

Transactional Excellence:
I am dedicated to transactional excellence for every listing and sale. What this means for you is that I oversee every detail of the real estate transaction. The transaction is far from over once an offer has been accepted. I monitor inspections, appraisals, title, escrow and loan processes. Communication and collaboration with all the partners and parties involved with the transaction ensures a smooth and timely closing. I am committed to my clients before, during and after a sale.

Testimonials:
"Lynda is detailed, reliable, and a creative person that you can be assured will be right by your side in any of your Real Estate transaction in a determined professional manner."

"Her negotiation skills are among the best in the industry."

"Just go to LinkedIn for all of Lynda's great reviews."

"Lynda works hard to make sure you have made a good investment, she treats you as an extension of her family."

"Talk about dedicated! I have enjoyed working with Lynda and her honest point of view."

"Lynda O'Neill was always on top of things! Responsive, accommodating, patient and professional. She made us feel like we were very important to her even when we knew she was a very busy person. I would recommend her to anyone buying or selling a home."

"Lynda did what she said she would do and she is very attentive to her client's needs. I had a very good experience with her. "

"Lynda is so knowledgeable, always available, thinks of all the angles and really tries to help out with the whole stressful process of a move. We were lucky to have been referred to her."

"Working with Lynda O'Neill was a great experience from start to finish. Lynda is not only extremely knowledgeable about the Lake Oswego housing market, she was super helpful in educating us on the area. I'm convinced we wouldn't be in our home today if it weren't for Lynda's persistence and very effective negotiating skills. Lynda has become much more than just our agent and we consider her a family friend. Highly recommend!"

"It was such a pleasure to work with Lynda O'Neill from John L Scott of Lake Oswego! Being novice home buyers, we were a little intimidated at first. Moving from out of town, she made the process of buying our home so effortless! Lynda is informative, has her client's best interest at heart, and makes herself available. Any questions we had were answered quickly and efficiently. She is professional, organized, has a pleasant personality and goes above and beyond for her clients. We thank you for the time and effort you spent with us, making our experience seamless. I definitely recommend John L Scott of Lake Oswego to anyone and would not hesitate to use Lynda O'Neill to anyone looking to buy or sell! Thank you for outstanding service!"
"Lynda O'Neill has mastered all aspects of the real estate profession. She may be the most helpful person I know. From the moment we contacted her, she began researching, communicating, planning our visits. We were out of town buyers and greatly appreciated how efficient she made our house hunting trips. She was willing to work morning till night, previewed listings, scheduled our showings perfectly, made us feel like we were her only buyers,educated us on the pros and cons of each Portland neighborhood. She was creative in negotiations. We ended up with a beautiful new home and great investment due to her dedication and efforts. I highly recommend calling Lynda for your home search."